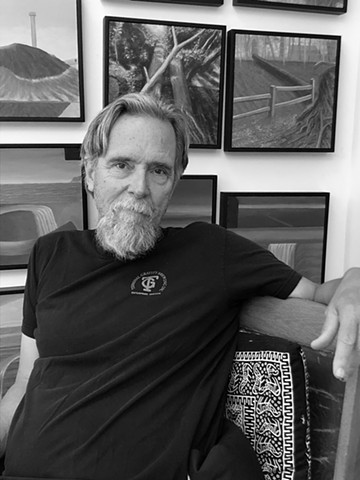 Welcome!
This website presents an overview of my work from 1994 to the present. Clicking on each image in the "Portfolio" section will reveal additional work in the series. Each section contains introductory text that I hope you'll find helpful. The site also features a personal essay on grief entitled "C & I" written after the death of my wife in 2015 and during a residency in Iceland. Also featured is a recent essay on my life and work by noted critic Christopher Schnoor.
My work references permanence and impermanence, the impact of loss and the structure of an ever changing self. I use a variety of studio processes and materials including water based oil paint, collage, and assemblage.
Feel free to contact me if you have any questions.
Richard A. Young
July 2020