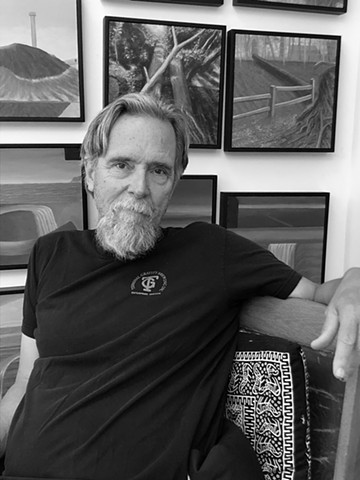 Welcome!
This website documents my work as an artist since 1994.
Clicking on each of the five images in the "Portfolio" section will reveal additional work in the series. Each section contains a brief synopsis that I hope you'll find helpful and interesting. References for my work include a wide range of authors, musicians, theoreticians and visual artists.
My most recent body of work titled "Passages" focuses on existential questions such as "What makes us who we are?" and "How can we move forward after loss?". We all examine these questions at some point in our lives through reading books by authors such as Joan Didion or Jim Harrison and/or believing in an overarching cosmic order. I also choose to make poetic objects that evoke melancholy, contemplation and hope through the integration of found objects, photography, collage and paint.
This site also features an essay on grief I wrote in 1994 titled "C & I". It was written after the death of my wife in 2015 and during a two-month artist residency in Iceland in 2017. Additionally, there is an essay written about my work by noted critic Christopher Schnoor.
Feel free to contact me if you have any questions or if you're interested in acquiring work for your collection.
Richard A. Young
January 2022